All About Me!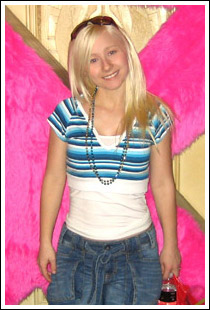 Name:
Pattycake
Height:
4'11"
Weight:
95 lbs.
Measurements:
32D-24-34
Nationality:
American
Eye color:
Blue
Hair color:
Blonde
Favorite Food:
Pancakes
Favorite Drink:
Jones Bubble Gum
Favorite Snack:
Goobers
Favorite TV shows:
American Idol, Glee, and The Big Bang Theory
Favorite Movies:
Zombieland, Easy A, The Nightmare Before Christmas
Hobbies:
Singing, Dancing, Gymnastics, Cooking, Swimming
Current Goals:
Have fun and get paid to do it.
I absolutely love having my own website. I've been modeling since I was about 15 and now I can finally share that with everyone here. I have a total blast coming up with new ideas and acting them out. I just love how creative and real I can be here. It's the one true place I can express myself. I hope you'll come chat with me in my forum and get to know me better. Talk to ya soon!